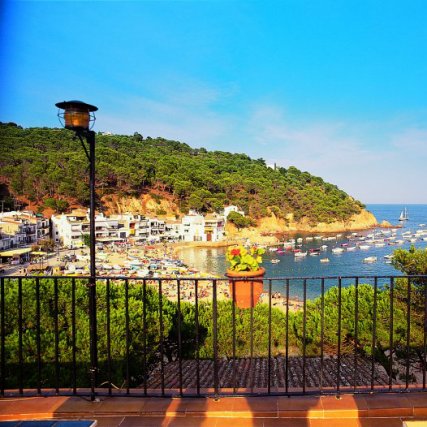 A superb stretch of the Spanish coastline with rocky cliffs opening to picturesque coves. The rugged terrain has meant that the developers have avoided the area, leaving an unspoilt paradise reserved for you alone to enjoy.
Tamariu is a tiny fishing village with cottages and open air cafes surrounding a golden sandy beach. The steep cliffs and wooded hills add to the beauty and magic of this place.
Around the headland is Aigua Gelida, a beautiful rocky cove with two tiny but very pretty beaches. The pine forests here go right down to the sea and there is some spectacular scenery along the coast. All in all this makes for a lovely area in which to spend your holiday and relax under the Mediterranean sun.
Photo Gallery View Properties in Tamariu & Aigua Gelida Area Map Contact Us