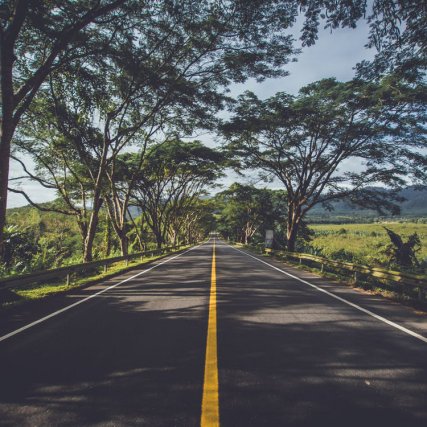 Travelling from the North our office is just over an hours drive from the French/Spanish boarder at Le Perthus on the A9/AP-7 motorway. We will send route instructions with your arrival information that will take you on a route departing the AP-7 Autopista at Girona which applies for motorists travelling from either North or South. This is a simple route for the purpose of instructions but not necessarily the best. If you have "Satellite Navagation" it will offer a number of alternative routes which tend to be better and quicker but require more complex instructions. These are probably the best to follow.
Please time your journey to try to arrive during our Office opening hours as shown in the "Overview" section under the "Travel" heading of our web site which also gives GPS co-ordinates and phone numbers. If you find that you are likely to arrive after our office is closed please phone to let us know while the office is open so that we can make alternative arrangements for your key collection and advise you of these.
For most rentals you will collect keys from our office together with details of how to find the property. With a few properties you will receive directions to go straight to the property not the office for key collection there but this will be advised with your arrival information.
Useful links
>> RAC
– Useful link for further motoring information in Europe
>> AA
– Useful link for further motoring information in Europe
>> Crit'Air
–
IMPORTANT:
New French law on anti pollution "Clean Air Stickers" - "Crit'Air vignette". If your journey is likely to take you through Paris, Lyon and Grenoble please read this important information first.