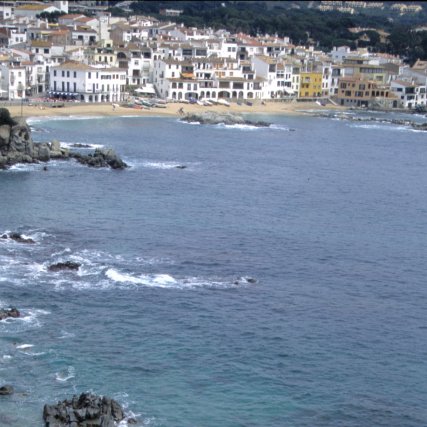 Originally a tiny fishing village, Calella has grown into a charming, small resort where development has been strictly controlled so that the original charm and beauty of the sea front and old village have been unaffected.
The beach front is most picturesque, with a series of small sandy bays protected by rocky outcrops. In place of high rise development, the emphasis is generally on small well-planned apartment blocks in wooded landscaped gardens.
Calella will meet many peoples' idea of a perfect resort, large enough to contain excellent amenities including good restaurants, bars, shops and facilities for a large variety of sports, yet small enough to avoid the package tour excesses.
Photo Gallery View Properties in Calella de Palafrugell Area Map Contact Us