Rental Villas in Catalonia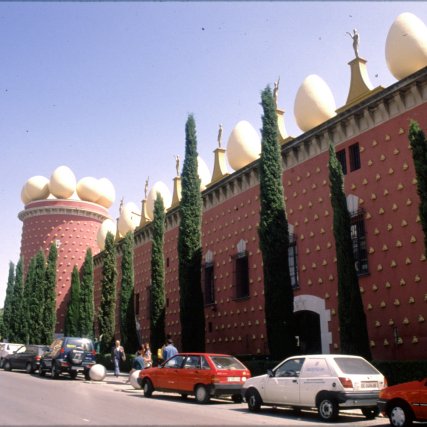 Catalonia nestles in the foothills of the Pyrenees and bordered by the Mediterranean Sea, Catalonia offers a wonderful natural beauty with its rugged landscape and inherent charm. The year round warm climate is less harsh than Southern Spain, the Catalonia area is lush with cornfields, cypress and olive trees, pine forests and cork-oaks. The beaches vary from long sandy bays like Playa de Pals, to small intimate coves such as Aigua Blava and Tamariu. Visitors are offered a wealth of memorable experiences from both the scenery and the culture of the area.
For those who enjoy the pleasures of discovering food in stunning surroundings, Catalan Cuisine will be another highlight of your trip. Catalonia is packed with restaurants to suit all tastes from the simplest farmhouse cooking at remarkably low prices, to the highest quality Catalan feast. Catalonia boasts many wine co-operatives that produce reds, whites, refreshing rosés and excellent sparkling Cavas to accompany any meal. The sporting facilities offered by the region are superb, with tennis, horse riding and sailing available. It is Golf however that has taken the Catalonia by storm. Some of the finest courses in Southern Europe are within just 30 minutes drive of Pals. In response to this increasing attraction, PCI now offers specialist golfing holidays to the region or can arrange single day games for the less enthusiastic.
There are many historical sites, museums and art treasures to enjoy in Catalonia, artists such as Dali, Miro and Picasso were all inspired by the region. For those who enjoy fascinating Medieval Villages, Museums and Art Treasures Catalonia is an essential destination - in particular the Dali museum at Figueres should not be missed. The capital of Catalonia is Barcelona, a historic city that provides a complete contrast to the relaxed atmosphere around Pals and Gerona. A bustling colourful city, Barcelona is a fascinating place to visit either as part of your holiday or as a separate out of season break. A heady blend of modern and ancient architecture, theatres, shops, restaurants and museums.